Welcome Home!
Located just minutes from I-94, Menomonie is nestled among the hills of western Wisconsin. This is an ideal spot to escape city life and enjoy your quiet surroundings while taking advantage of some unique attractions only Menomonie can offer.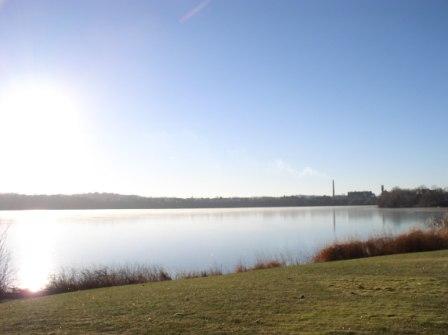 This quaint, rural community has much to invite the nature enthusiast. Enjoy the changes in season as you boat or fish on peaceful Lake Menomin, bike or cross-country ski the Red Cedar Trail, hike , or watch balk eagles soar from any of Menomonie's remote locations. Menomonie offers snowmobilers miles and miles or trails across Dunn County. When the snow melts, get your navigation skills ready and hit the backroads of Dunn County for some relaxing sightseeing.
Seeking entertainment like music or the arts? Then the Mabel Tainter Memorial Theater is the place for you. Located in downtown Menomonie, this building is on the National Register of Historic Places and guarantees outstanding performances.
Menomonie offers many unique community events throughout the year. Enjoy Freedom Fest and weekly outdoor band concerts in the summer. Treat yourself to fresh produce, cheese and sweets at the local Farmer's Market from spring to fall. Just in time for the holidays is the Winter Daze Parade. Just as the seasons change, there is always something new happening in Menomonie.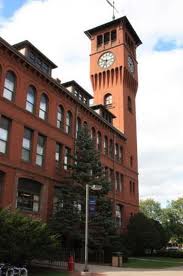 Menomonie is home to the University of Wisconsin-Stout. Cheer on the Blue Devils at one of their many sporting events. Stay up-to-date on all Blue Devil excitement by visiting their Athletic Calendar.
Looking for rest and relaxation? Visit one of Menomonie's beautiful public parks. Walk your dog, let your kids run and play, cross country ski, or sled. The parks are wonderful places for everyone to enjoy.
---
The Greater Menomonie Area Chamber of Commerce is a wonderful resource to obtain more information about businesses, community or annual events. 1-888-595-4223
---
A quick and easy way to find useful information about public and/or private schools in the Menomonie area is to visit:
Menomonie Public School System